University of Limerick, Ireland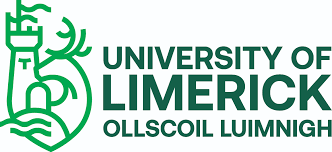 Fall of Junior Year
(September through December)
Exchange Partner

At Rose-Hulman, we have several paths civil engineering students may follow to have a study abroad experience and still graduate on time.
Students entering their fall quarter, on
schedule with
their academic plan, and in good standing with the institute, would be admitted to the following courses at the University of Limerick and would be permitted to take their final exam from Limerick after returning to Rose Hulman:
FALL

WINTER

SPRING

Junior

QUARTER TO STUDY ABROAD
COURSE REQUIREMENTS TO BE SATISFIED
CE4045 Professional Practice (4) substitutes for a Tech Elective
CE4015 Soil Mechanics (4) substitutes for CE336
CE4035 Reinforced Concrete & Masonry Design (4) substitutes for CE432
CE4005 Structural Theory (4) substitutes for CR321
CE471 Water Resources (4)
CE441 Construction Engineering (2)
ECE206 Elements of Electrical Engineering or
CHE202 Basic Chemical Process Calculations (4)
Science Elective (4)
HSSA Elective(4)
RH330 Technical & Professional Communication (4)
CE431 Structural Design in Steel I (3)
CE310 Computer Applications in CE (2)
CE460 Intro to Environmental Engineering (4)
​CE461 Environmental Engineering Lab (2)

Senior

CE371 Hydraulic Engineering (4)
CE205 Thermodynamics (4)
CE Elective (4)
CE450 CE Codes and Regulations (4)
CE486 CE Design & Synthesis I (2)
CE Elective (4)
CE303 Engineering Economy (4)
CE487 Technical System Design & Synthesis (2)
CE488 CE Design & Synthesis II (2)
HSSA (4)

HSSA Elective (4)
HSSA Elective (4)
CE400 Career Preparation Seminar (0)
CE489 CE Design & Synthesis III (2)
Tech Elective (4)
*This schedule meets all of the junior/senior CE requirements. A student entering their junior year with a freshman/sophomore experience that is different from the normal schedule would require a different plan.
| | | |
| --- | --- | --- |
| University of Limerick Course | UL Credits | Equivalent Study Time (hrs) |
| CE 4045 Professional Practice | 6 | 75 |
| CE4015 Soil Mechanics | 6 | 150 |
| CE4035 Reinforced Concrete and Masonry Design | 6 | 150 |
| CE4005 Structural Theory | 6 | 150 |
*Subject to schedule compatibility