Planning and Policies
PREPARING FOR A STUDY ABROAD EXPERIENCE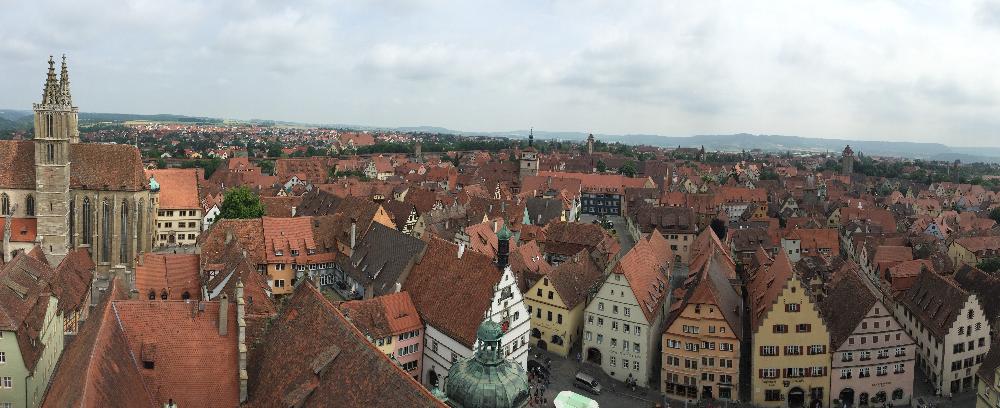 Studying abroad can be one of the most exciting and rewarding activities you do during your studies at Rose-Hulman.. With careful planning you can find the right program for you. The following information will help guide you through the process and show you the resources that you can help you explore the world! The Center for Global Engagement has developed a Study Abroad Guide to provide you with even more information. We are always here to answer your questions and help you as you make your decisions about when and where to go, as well as what type of experience is right for you.


Think about your Goals and Preferences
As you consider study abroad, it's important to ask yourself some questions. For example:
Where do I want to go? Do I have a country or region of interest?
Do I want to study in an English-speaking country or a country where I can learn another language?
When is the best time for me to study abroad, and how long would I like to be in my host country?
Would I prefer to study at another university, as part of a study abroad program, or as part of a faculty-led course?
What do I want to study? Do I want to take courses in my major, HSSA courses, or both?
How can I use my financial aid to pay for my time abroad?

Do I want to also have an internship as part of my study abroad?


Collect Information and Research Programs
Come by the Center for Global Engagement (Logan Library L213) to pick up information about study abroad programs and make an appointment to talk to a study abroad advisor. The study abroad advisor can answer your questions about programs and the study abroad process and can help you determine your application timeline.


Talk to your Academic Advisor
Inform your academic advisor of your plans to study abroad. Your advisor can help you determine the optimal time to study abroad and which courses you may take.


Talk to your Family
If your family members are helping you with college expenses, be sure to include them in your study abroad planning. It is important to understand all the expenses in order to give them an accurate idea of the costs.


Talk to Financial Aid
Make an appointment to talk with a financial aid counselor before or immediately after applying to a program to see how your financial aid could be attributed to your study abroad. Federal aid is applicable to your study abroad experience, depending on the program. If you have been awarded an outside scholarship, you will need to check with the donor to see if you can use the scholarship for studying abroad.


Complete the Rose-Hulman Application to Study Abroad
There is an online process to apply to Rose-Hulman for permission to study abroad. You will need important documents in the application process to make your study abroad plans official. The application is found by visiting the information page of the program you are interested in located on this website.


Complete the Transfer Credit Evaluation Process
Before studying abroad, submit the courses and course descriptions for all classes you plan to take into the registrar's transfer system. The appropriate department head will review the course and determine how it will transfer back to Rose-Hulman.

Insurance Coverage while Abroad
The Center for Global Engagement and the Office of Insurance and Risk Management have worked together to find an excellent international medical insurance option for all Rose-Hulman students going abroad on approved global experiences. As long as the trip is an approved global experience or Institute sponsored trip, there is no fee to the student for this coverage. Coverage is provided by Rose-Hulman through EIIA/Europ Assistance.

Students are to submit all required travel documents/information through the on-line application at least 30 days prior to their departure. During a mandatory pre-departure orientation meeting, students will receive their insurance card and instructions.


Pre-departure Tasks
Visas: If your study abroad program requires a visa, it is best to apply for the visa several months in advance. It is YOUR responsibility to know what is necessary to apply for your visa and to submit all the required documentation to the proper office. If you have questions about your visa application process, please contact the Center for Global Engagement for advice.
How to apply for a Visa
1. Do you need one?
You can find out which countries require Americans to have visas, and for what on https://travel.state.gov/content/travel/en/international-travel.html
This will only be for those traveling abroad, if you intend to study abroad most countries do require a visa, but check with the consulate of the individual country to confirm.
2. Find the consulate region that processes the applications for where you live.
For example, if you need a visa for China and you live in Indiana you would use the consulate in Chicago, but if you live in Ohio you would need to use the consulate in New York. For specific details about which consulates to use go to that countries consulate website and find the one for your state.
3. Fill out the application.
Some consulates will have different applications for different regions/states, so make sure that you fill out the right one or they will send it back. Also make sure you have all the documents that they require. Many times they will ask for a letter from the university that you will study at to confirm that you have a place to go and that you have "permission" to come.
4. Wait time for your Visa
It can take anywhere from a couple of days to a couple of weeks to get your visa back, but once you have it you should make sure that all of the information is correct.
Airfare: Students are also responsible for arranging their own airfare to and from their host country. When planning your air travel, keep in mind whether or not you want to travel before or after your study abroad program. Also be sure to ask about student discounts when booking your flights. Sites such as Student Universe offer discounts to students traveling abroad.
Required Pre-Departure Orientation: The Center for Global Engagement will give a pre-departure orientation to help students prepare for their upcoming time abroad. It will encompass many aspects of traveling or studying abroad, including health and safety.


Things To Do While You're Studying Abroad
Don't forget that you will still be a Rose-Hulman student. That means you will need to register for classes and reserve on-campus housing the same time you normally would preceding an academic quarter.